Welcome to the Solaz Support Team
We're here to help you feel better!  We offer you support, listening, understanding and simple steps that you can take away to ensure that you move forwards…
What's different about us?
We don't just listen to you and take your money, we don't believe in that. We have real life experience and we are also clairvoyants which adds another dimension of powerful benefits to help pin point issues that might be keeping you stuck. 
Why does it work?
Because it's not about us! It's to help you to identify any blocks and give you simple steps to remove the blocks.
We understand
that to move forwards, understanding the what, the why and how you got there,  can make a really big difference to help you move forwards.  We don't just write down notes and sit the opposite side of the room. You will get takeaway tools.
Grief & Loss Counselling & Life Coach
Hi, I'm Priss, I've been living my spiritual life for 29 of my 55 years on this planet.  I am a professional grief & loss counsellor, life coach and spiritual adviser. I can help you with clarity, understanding and direction in fulfilling your goals. 
My process is a direct and straight forward approach as we discover what makes you who you are and how we can take control of your life to help you feel better and move forward.
Life & Business Coach and Clairvoyant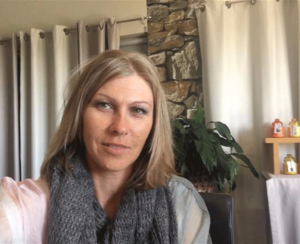 Hi, I'm Anjie and I have a deep understanding of emotions and how they can really keep you stuck and how each day can be a challenge to keep your mind in a positive state.
I have 25+ years of experience in coaching and doing clairvoyant readings in both the spiritual and corporate fields.  My approach is direct and strait forward which helps you understand the what, the why and my role is to help you with the how.
Reading & support methods
Coaching sessions are interactive and can be done in person, via the phone, Zoom, Facebook or whatever method suits you and your coach at the time.
Our vision for you 
We want you to feel better by giving you the tools to learn how to support yourself and create the life you want to live.
What others are say about us
Priss is my go to person when I feel overwhelmed and can't focus or see where to go next, I always feel clear and focused after our sessions. I am so grateful to be able to access her help when at times don't know where to turn. !  Bronnie – SA ☆☆☆☆☆ 
Anjie has helped me to understand my patterns of thinking and my process. She is great at helping me find and breaking through blockages that sometimes I can't see for myself. I get clarity and a better understanding of my process whilst also moving forwards.  Her process breaks down barriers and her step by step approach makes its easier for me to understand and manage the process for change.  She expands my thinking and challenges my thoughts helping me to further understand my internal speech and thought patterns. She holds be to account and keeps me on track in furthering my goals and outcomes. Kerry 💜☆☆☆☆☆
Priss has worked with me and my family for the past 7 years and has supported us through family mediation and understanding of our roles and relationships to each other.  She see's the truth in our behavior's and helps us to overcome the hurdles in life that can send us spinning out of control with her clarity and understanding. Noelene ☆☆☆☆☆
I've been to a lot of business coaches before and it's been the same old corporate stuff which hasn't really helped me. When I came across Anjie, its been a refreshing change. Her ability to cut through the crap has helped me shift faster and in bigger leaps.   The fact that you get her corporate experience combined with the spiritual brings a whole new way of identifying what's really going on and I like that I don't just sit there and talk about the same thing over and over, I have to go away do the work and come back.  This ensures that I keep moving forwards. Michael K – USA ☆☆☆☆☆
I've known Priss for 21 years and she came into my life at a moment when I really needed help. I had reached a point in my life where everything was collapsing and I just couldn't see a way forwards.  She helped me with relationship breakups, family issues, bullying and harassment, self-doubt and some really dark times. Priss helps you to cut through the emotions and find a stable place so that you can then start to move forwards.  AJ
Reading & Support Options