Did you know?
     Sinus Cleanse is part of the Cleanse Collection and has a sister scent called Chest & Throat Cleanse 
 Both of these have been nicknamed our "Dr Scents" and the "must haves" so you can access them anytime you need. 
WHY?
When both scents are used one after the other, you're giving yourself the best chance to achieve the optimum results….
 If your sinus starts to run, hurts or feels blocked you can use the Sinus Cleanse. However if your throat starts to get a niggle, you would use Chest & Throat Cleanse and then follow up with Sinus Cleanse.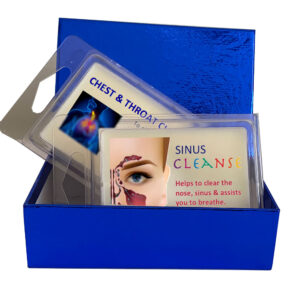 How you can jump start?
If you are interested in faster results and being able to sniff all of the 6 scents in the collection, get yourself a Trial Kit.
For today only, you will get $5 off and FREE POSTAGE on all Trial Kits to help you jump start!