If only we could sniff through the internet right?
But we can't, so we've created these trial scent packs which contains all scents in a collection (6-7 Scent Sachets) which gives you the chance to experience just how difference our scents are.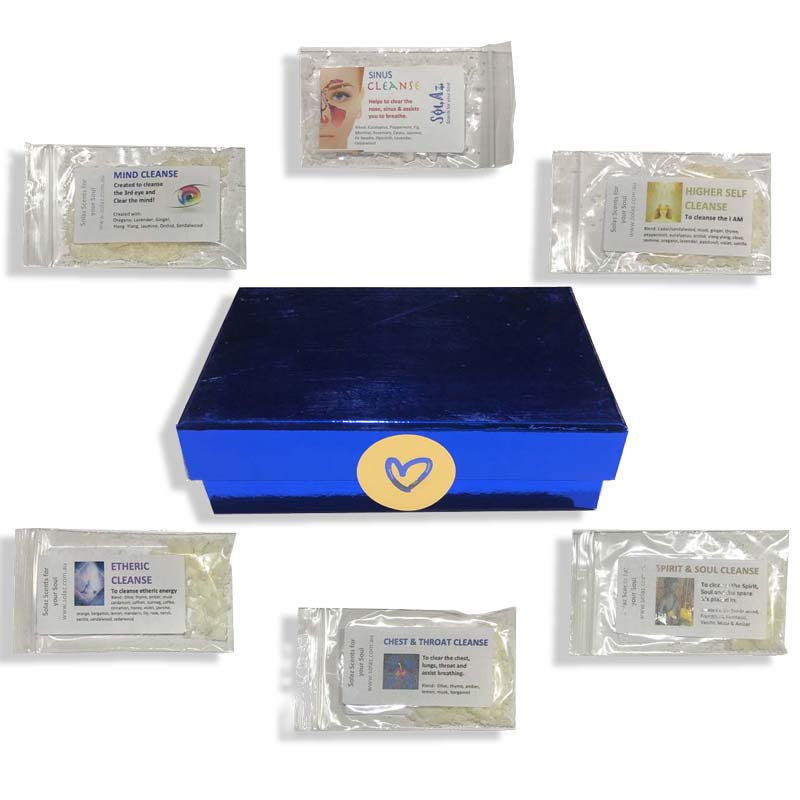 Our scents help you feel better!
We don't just buy oils, stick them in a jar and label them after their ingredients.
Nah uh! that's NOT us at all.
We make Scents with a Purpose
The name of the scent matches the purpose so rather than order them by looking at the ingredients, you select them by their purpose (name).
For example: If you choose the "Balance scent" – it will help you to balance.
 Plus each Scent is hand blended and smells very different to normal scents on the market and if you're new to us, we've found the best way for you to experience this is by sniffing them.
Todays' special offer to get started?
   For today only, you will get $5 off and FREE POSTAGE on each Trial Kit you order plus we'll include a FREE Brochure with your order to teach you how our scents work.
  & iF you Want to jump start?
  You can order more than one of the trial kits and we'll give you $5 off each pack and we'll still include FREE POSTAGE.
So you can purchase all kits at once or you can just purchase one.