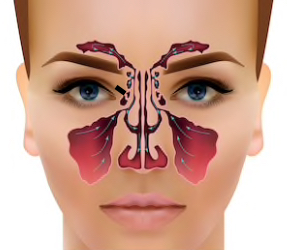 Welcome to
SINUS 

C

l

e

a

n

s

e
The Scent you should always have handy,
because you never know when you'll need it!
Welcome to the New & Improved Sinus Cleanse!
It's more powerful, smells even better & works faster!
 Sinus Cleanse was created in 2014 and has been used in Candles, Melts, Diffusers and Scent Oils to help our customers to clear their noses, sinus and assist in Breathing.
It continues to be one of our best sellers and still to this day, we keep receiving positive feedback saying that it helps with sleeping, snoring, coughs, colds and that young children are instinctively reaching for the Scent when they start to feel unwell.
The New Blend released in October 2020 is more powerful, smells even better and works faster and when used with Chest & Throat Cleanse you will find them both super handy to have as they are "must haves" because you never know when you will need either of them.
What others are saying about Sinus Cleanse
I've been using the old Sinus Cleanse since 2014 and its helped me with hay fever, sinus and it keeps my nose clear, Anjie gave me a sample of the new blend a few weeks ago and WOW! it's even more powerful, I highly recommend it. 
My hubby swears by the Sinus Cleanse and even has a diffuser in his shed. He got a sample of the new blend and says its even better than the original – Solaz got it right again!" It's on his Christmas List again which makes my life so much easier. Thank you!
want to experience the whole collection?
 If you'd like to experience more than just the Sinus Cleanse Scent,
we have created Trial Scent Kits which includes all the scents Cleanse Collection (which includes Sinus Cleanse). 
Its a really good way to experience all the scents and for today only, I will also give you $5 off and FREE POSTAGE.
 We only have 9 left and to be honest with you, Yes can get the FREE Scent but most of our new customers end up placing a second order to buy this and wish they did it in the first place, so if there's any left by the time you read this, get yourself one now. 
Are you ready to use these scents to help you be healthy?
 Then get yourself some of these… 
To help support you being healthy, we've created the Health Cleanse Pack.
The reason why we have combined these scents is because they work powerfully together to help you clear the nose, sinus and clear the chest. As you know, sometimes you can get a scratchy throat and then it goes towards your nose, or you can get sinus pain first and then it travels into your chest. Having both of these scents, allows to combat which ever one comes first. 
 They are nicknamed our "Dr Candles/Melts" and they are must haves because you never know when you'll need them.
Each pack includes:

1x Sinus Cleanse
1x Chest & Throat Cleanse
On Special Today
(Only while stocks last)