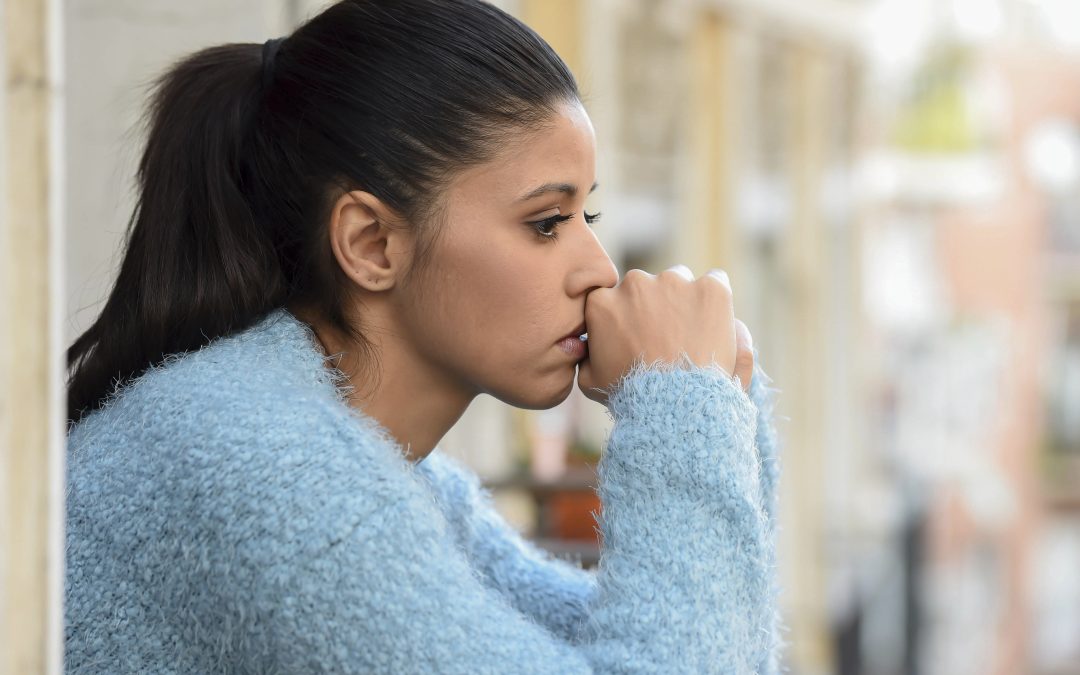 Is grief about moving on or living with it?
2021 was a big year for me! It went like this… 20th June, my son Jeru died of cancer that was all over his body and when I found out, I was told I'd be lucky if he would make two weeks.  He made 9 days. 
In those last 9 days, we would be in the car together and then go for walks in the park because we dropped my mum off at the hospital so she could have her daily radiation therapy. Two of my most loved souls and biggest rocks that I counted on were both dying at the same time, both leaving me.
June 30th after a long legal battle, I officially became unemployed after speaking up about bullying & harassment at a company I used to work for. So much for the system that's supposed to support you!
September 9th Skyla (my girl dog) starts labour with the first pup being stillborn. The next pup is born and is also dead and didn't look right. The third pup is born and its sack was black and green and that's when I realised something had gone horribly wrong. An emergency drive to the animal hospital, an x-ray and CT scan says there are 5 pups in total and all are dead. They want to do surgery to remove the pups and de-sex her.
My heart sank, I couldn't stop crying, I could hardly breathe, F$ck this was all too much, how much death can one person deal with at a time! It had gone from the excitement of something good happening for the year to another 5 deaths to deal with and almost losing Skyla as well.
September 11, Sharman (my other boy dog & Jeru's son) has cancer and requires urgent surgery. Seriously is this really happening, I am in hell already?
September 28, a family member and her partner stayed at my house to help me with mum and the house. September 30, she leaves and got nasty on the way out. There I was crying. I put my hand up for help to my family only to be shat on and to make it worse.
October 2nd, I was accused of not taking good care of mum and being nasty to her to my family who had not lifted a hand to come and help. By October 11, the only family I had left was my mum, dad and Skyla & Sharman.
I was struggling to get thru every moment of the day, I realised there was no help coming. It was just me, helping mum full time and I had to cope. Every day was getting harder, she was getting sicker and sicker – the cancer was eating her from the inside and she started to have that dying look. She needed help with everything.
November 1 at 4am, mum had a fall and I struggled to pick her up. She smashed her face against the toilet wall and fell head first. She was in so much pain.
November 2 at 2pm, she was placed into palliative care. It was such a hard thing to do. Place your mum into a place where you know she's not going to return from. It was one of the hardest days of my life.
November 11 at 5pm, mum had a severe pain attack and I watched her scream and gasping for air as they used morphine and ketamine to trying and get the pain under control. By 7pm she was anesthetized because the pain was so bad. It was that moment I knew mum had started to leave this earth. I drove home that night and really tried to not remember that image or feel that feeling but they are as vivid now, as they were then!
November 14 5:20am, mum died and I felt her leave. I woke up to this incredible warm feeling like my body was having a CT scan of warmth. I knew it was mum embracing me, saying goodbye, it felt so warming, loving and unconditional that I embraced it. I recognised it, because its exactly what Jeru did after he died.
At 5:41am the phone rings and it was the palliative care nurse. I asked her, did my mum die 20 mins ago, she said, she died at 5:20am. I got out of bed, made a coffee and felt really happy for mum. I said out loud, Well done Mumze you made it to heaven, your pain is over. I felt relieved.
Then after you get some sleep, a few weeks later, reality sets in I realised she was gone! Both mum & Jeru gone! My soul mates, they left me and I started to wonder why I was still here! The duality of being happy for them but sad that I was still here started to set in.
So I'm fun, people love to invite me out and enjoy my company! I'm doing great and life is AHMazing!
NOT!
But I am doing ok, because grief is not about moving on, because moving on implies that we forget, that we let go, that we replace. It's like because that person or animal is dead, that everything has to die with them and we are not healthy or dealing with it if we don't move on. It's like saying that life, death and love are just moments that I can leave behind me.
But if you love someone, do you have to leave them behind, or can they live with you?
Personally, my mum lives on with me in many ways, she's helped me renovate my house and the windows that mum paid for are with me every time I look out of them, mum protects me from the wind & the rain. Mum loves dragonflies and every time I'm missing her and I'm outside, all the sudden these dragon flies appear out of nowhere and they do infinity symbols around me.
I have her cancer cap that hangs on a photo of her and every day she smiles at me because she's on the screen saver of my computer. My mum is in my heart, the songs that I sing, the flowers she planted and the very words that I write right now, because her last gift to me was a brand new MacBook because she knew I always wanted one and that one day I would start writing again.
Jeru's son Sharman is here with me and every day, I see Jeru in him. Jeru also comes up on my screen saver and the dogs play with his favourite toy which has his scent on it. Jeru is still with us in spirit and the other day, Sharman became a father of some healthy puppies and I know Jeru is in there. Jeru's in each and every one of those little cuties.
I have a playlist that Jeru and I listened to for those last 9 days and when I want to feel him around me, I play it and I can vision him sticking his fluffy head out the car window. He did everything he could to last as long as could just for me.
I've not moved on from Mum or Sharman but I am learning to move forwards with them. The pain and memories of watching Jeru collapse in his final moments and seeing mum suffer will always stay with me as they are a part of me and those dark deep moments only happened between us. It was so personal but I knew, it was my job to help them leave this life and transition to their next life. It was horrific yet such a privilege at the same time.
I asked people if grief is about healing or about support and all but 1 person said support.
Perhaps it's because grief isn't something we move on from, let go of and try to wipe out. It's an emotion and a feeling that can be triggered anywhere, anytime by anything. You don't see it coming and most of the time you can't control it. Grief is an ongoing process and something that each and every one of us need support with.
My Grief & Loss Counsellor (Priss) says "you need to give yourself that moment and feel it" she says "they deserve that and it's a way of honouring them".  I believe it's important to move forwards with them, to be grateful for the moments, memories and experiences you shared.
Grief support is something every person needs if they have experienced grief.
Tips to help with grief
Allow the "grieving". When you feel the wave of grief and you get a trigger, don't stop it, get yourself to a safe place and allow your emotions and feelings to rise. Have a cry, feel the sadness, the loss and remember the memory.
Don't move on, focus on allowing that person to move forwards with you. Allow them to be with you – this could look like, wearing a piece of jewellery, putting up some positive photos. etc. I have Jeru's name tag on my key ring and I am wearing mums earrings.
Reach out to your friends, share how you feel, cry with them, vent with them, let the hurt out.
Talk to person/animal that has passed on, their physical might be gone but their spirit will be around you
Create a playlist of their favourite songs – listen to it, cry if you feel like, or sign out loud to them
Focus on a positive memory or experience that you had – I have some photos that make me smile when I see them and they bring back positive memories.
Light a candle to help your emotions pass – you can use the grief support pack which is so comforting and soothing.
Be careful…
Don't make the loss the centre of your life, that's not healthy, just take parts of them with you. Grief is not something you understand until its yours.
When you experience grief, understand it's not a moment in time, it's not something that's going to have an immediate fix, it's there and it's within you and not all wounds are meant to heal.
Remember that grief is a multi-tasking emotion and it can be ever so powerful.
Remember that grief is mixed in with a lot of emotions and even when a new chapter begins in your life you may feel like you are living in a parallel universe. You may feel happy but the happiness or new love that you experience will bring up your love for the person before. You may feel torn, guilty or not worthy but this is totally part of the process.
You are allowed to be sad for what was and be happy at the same time for what is
Anyway, I just wanted to share some tips and scents that really helped me in the hope they can help you too. Remember that you deserve to get what you want and Gratitude is a powerful secret that is here to help you.
Sending you love light and support, AJe
To help support you with grief…
We have put together some Grief Support packs.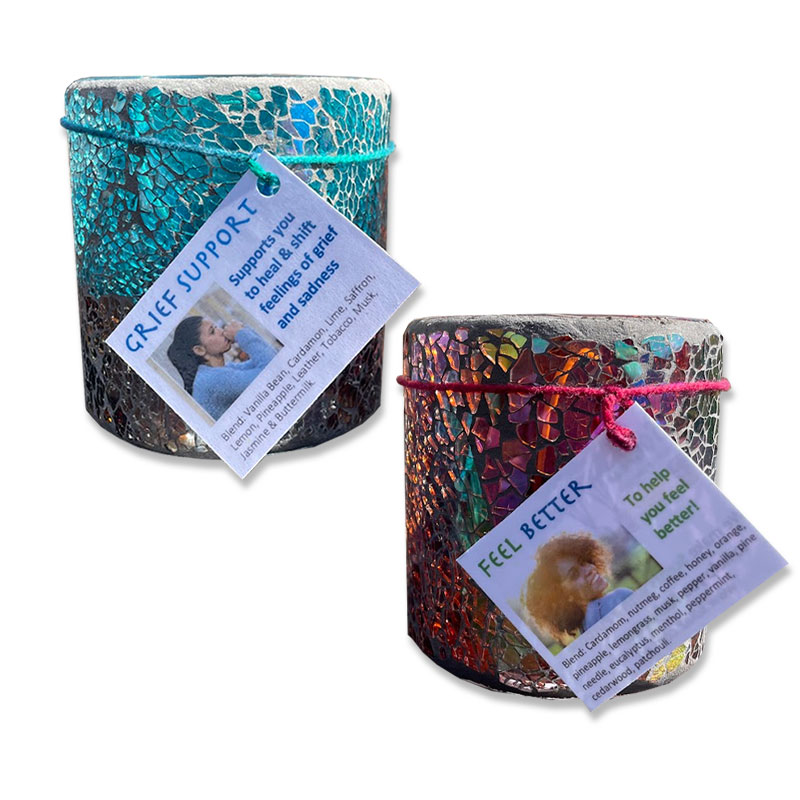 What others are saying about Grief Support…
"I lost my mum 7 years ago and after reading this blog, so many things made sense. I got the Grief Support pack and 'to be honest, the Grief Support scent allows me to feel what I need to feel and at the same time I feel comforted and supported. The Feel Better scent has been helping me to regain my balance and it does make me feel better." Jayne
"I wish I read this blog years ago but maybe I wasn't ready, but after reading it, I got the pack and it is helping my to move through my grief and I'm finding its become lighter and lighter. The scents also smell lovely and I am so appreciative they have been made especially for such a sensitive time in your life." Leonie