Welcome to the Solaz Support Team
Our team of coaches have come together to help you shift from where you are now to a more stable place. 
What's different about us?
Why does our Coaching work?
We've brought this collaborative trio together, because between the 3 of us, we have pretty much experienced all of life's experiences.
We fully believe between us, we can help you shift towards the life you want to live.
We understand the difference between spiritual fluffy guff and the difficulty of implementing spiritual 5D beliefs and learnings into the physicality of this 3D world.
We are here to help you integrate the energetic 5D learnings into real world everyday life.
Our vision for you 
We want your life to be FREE FLOWING, lighter, easier and to help you create a stable platform emotionally, physically and mentally. 
We want to give you the tools to help you learn how to support yourself, with the intention that when you're stable and in a good place, you don't need us because you are experiencing the 5D free flow of energy. 
(It doesn't mean we won't be here in times of need, but this is about you becoming stronger and stable) 
In fact if we do our jobs properly, the goal is that you become self-sufficient and one day you can help others. 
Shifting from 3D to 5D (and beyond...)
We have personally experienced the effects of the ascension process – and are consciously working with the energies that are flooding our systems (more than just the body) in this era.
If you know that you are experiencing this too and are upleveling, we are here to help you shift the blocks, emotional, spiritual and mental  to aide your personal evolution journey.
Priss
Diploma of Grief & Loss Counseling , Spiritual Adviser & Life Coach
Hi, I'm Priss 
I've been living my spiritual life for 28 of my 54 years on this planet.  I am a professional grief & loss counselor, life coach and spiritual adviser. I can help you with clarity, understanding and direction in fulfilling your goals. 
My process is a direct and straight forward approach as we discover what makes you who you are and how we can take control of your third dimensional life and enter the abundance and amazing life that is available to all in 5d. 
Bronnie
Priss is my go to person when I feel overwhelmed and can't focus or see where to go next, I always feel clear and focused after our sessions. I am so grateful to be able to access her help when at times don't know where to turn. 
AJ
I've known Priss for 16 years and she came into my life at a moment when I really needed help. I had reached a point in my life where everything was collapsing and I just couldn't see a way forwards. 
She helped me with relationship breakups, family issues, bullying and harassment, self-doubt and some really dark times. Priss helps you to cut through the emotions, and find a stable place so that you can then start to move forwards. 
Noeline
Priss has worked with me and my family for the past 7 years and has supported us through family mediation and understanding of our roles and relationships to each other. 
. 
She see's the truth in our behavior's and helps us to overcome the hurdles in life that can send us spinning out of control with her clarity and understanding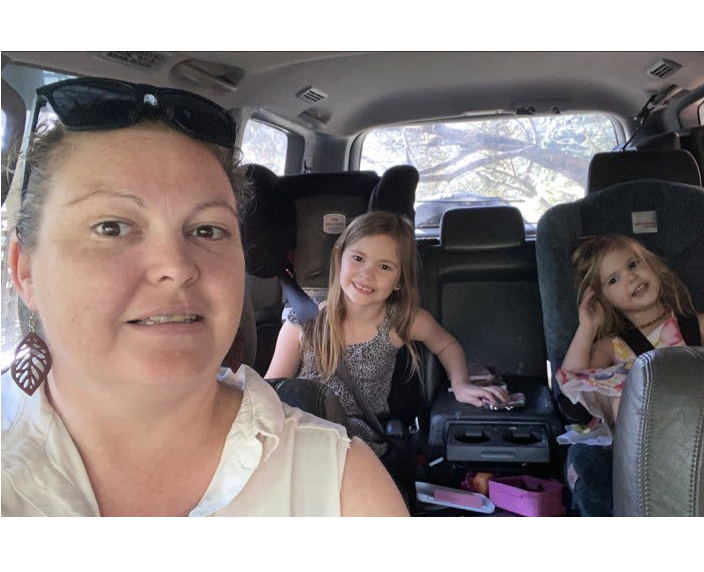 Nadéne
Life & Spiritual Coach, Polymath & Spiritual Course Creator
I'm an unschooling mum, of 2 feisty you girls. A meditation teacher and NLP Coach, Business Consultant and consumer of ALL interesting content and information across the realms of spirituality, philosophy, mystery schooling and personal development.
As a global learner I've been assimilating all the information I can find from various subjects and areas of study to bring together a greater understanding of our wholeness and oneness.
I worked in the corporate world for 10 years and have been running my own businesses, consulting, creating websites, marketing plans and running retreats here in Australia and in Bali. 
I am an expansive thinker and will help you to move past the 'smallness' of the blocks you are carrying into the vastness of opportunity your life can have.
Spiritual Coaching
Nadene has the ability to help you identify your blocks, helps you expand past them and really open your mind to better outcome.  Her knowledge in the spiritual world is incredible and it doesn't matter what you need help with, she will help you release your negative emotions and find a better place to resonate.  She's straight to the point, will tell you what she sees and hears and creates a safe environment for you to learn, grow and find stable ground
AJ
Mother's Self Love course
This has actually really helped me and I have saved each task so i can keep doing them and keep on this positive happy loving myself journey.. my family have made a couple of comments already on how much better i am looking and sounding
Adrianna
NLP Sessions
I recently attended a NLP session with Nadene. I can honestly say that it was one of the best things I have done, it was seriously life changing. While I went with the intention of getting help with weight loss I have seen huge improvements in other areas of my life. The next day I quit smoking, this was an unexpected result, I simply decided I was a non smoker and didn't pick another one up: no cravings, no weight gain, no side affects that in itself to me is incredible and made the whole experience worth it. When it comes to weight loss, I am finding that I have been making much more healthy decisions naturally, and I am far more forgiving to myself which stops binge eating. Overall I feel much more content within myself and this has allowed me to realise that looking after myself is my most important priority because I am worth it.
Carly – VIC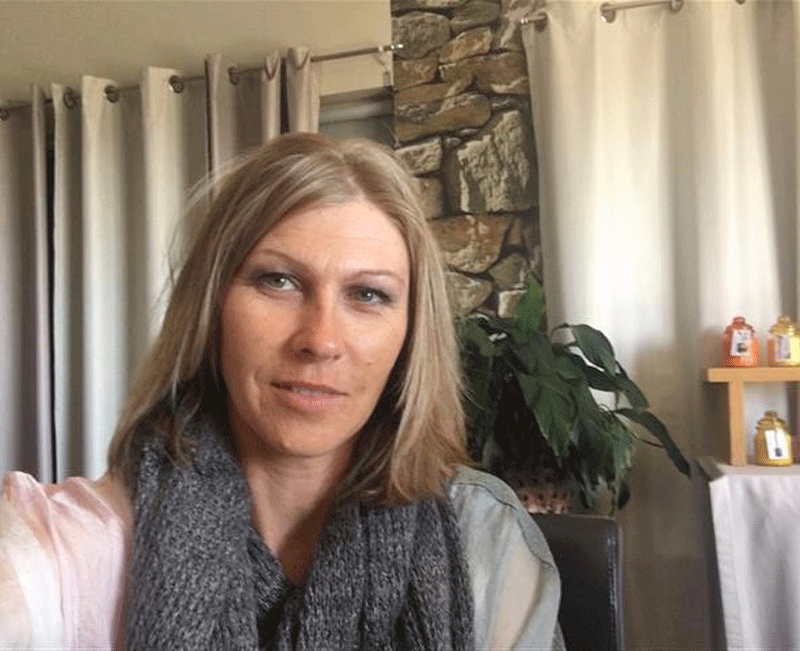 Anjie
Life & Spiritual Coach, Clairvoyant and Business Coach
Since I was 3 years old I felt like I didn't fit in or belong on the planet. The emotional feeling of isolation has driven me to learn how to understand emotions, pain and feeling alone. 
Because of this, I have a deep understanding of emotions, how they can really keep you stuck and how each day can be a challenge to keep your mind in a positive state. 
I have 25 years corporate experience in coaching, mentoring and over 21 years of working in the spiritual field.  I combine both of these experiences so we can use spiritual guidance and step by step processes to help you shift and create the life that you deserve.  
Kerry
Anjie has helped me to understand my patterns of thinking and my process. She is great at helping me find and breaking through blockages that sometimes I can't see for myself. I get clarity and a better understanding of my process whilst also moving forwards.  
Her process breaks down barriers and her step by step approach makes its easier for me to understand and manage the process for change. 
She expands my thinking and challenges my thoughts helping me to further understand my internal speech and thought patterns. She holds be to account and keeps me on track in furthering my goals and outcomes. 
Mark G - NSW
Anjie has the ability to cut through the emotions, to help you find a stable place so that you can then start to move forwards.  She doesn't just listen, she gives you steps that you work through, build on to create a better life. I'e been to been to psychologist and my experiences was they just listened and found myself going around in circles without making progress. That doesn't happen with Anjie
Michael K - USA
I've been to a lot of business coaches before and it's been the same old corporate stuff which hasn't really helped me. When I came across Anjie, its been a refreshing change. Her ability to cut through the crap has helped me shift faster and in bigger leaps. 
The fact that you get her corporate experience combined with the spiritual brings a whole new way of identifying what's really going on and I like that I don't just sit there and talk about the same thing over and over, I have to go away do the work and come back.  This ensures that I keep moving forwards. 
1. Getting Started Session
We get to know you and what your core issues are, you get to know us.
Make sure you've got the right coach and then determine the next steps that are right for you.
2. 5D(Balance) Session Package
These sessions are designed to help you work through whatever you want to change in your life.
At the moment we are focusing on 5D manifesting however we can help you in any area you require.
This package consists of 3 Sessions.
The first session is a 1 hour session with a 15 minute follow up session.
Then each session is 45 minutes with a 15 minute follow up per session.
Not ready to go 6 sessions yet? Let's start half way with 3 sessions to balance a part of your life.
3. Shift Session Package
This series is what we find to have the greatest results and affects.
This package consists of 6 Sessions.
The first session is a 1 hour session with a 15 minute follow up session.
Then each session is 45 minutes with a 15 minute follow up per session.
This increases the accountability, and we believe in caring for our clients and your ability to integrate the session's outcomes into your everyday life.
4. Emergency Breakthrough Session
Find yourself in a crisis?
Need some urgent help?
These emergency sessions are available to current coaching clients
24/7 where possible
An hour and a half
with a 15 minute follow up the week after.
The commitment required in this session is steadfast. Healing, learning and actions in this session will be literal course corrections in your life.
Your coach will be in contact with you to book a time.
Real World Coaches
Real Life Solutions
We three are not the fluffy bunny type of Coaches.
We work only with clients who are prepared to 'do the work' and commit to their own soul's evolution.
Part of this is accepting responsibility for your part in your world experience.
YOU are the key to the mystery and YOU are the one who can heal, change and transform your life.
We will guide you, help you, show you – but if you choose not to follow your path forward, we will end our coaching relationship there.
If you're not ready for coaching here are some options
Use the Trial Packs to support your journey
The Scents available in our shop are wonderful support on your healing and evolution journey.
We would highly recommend the Trial Packs of the Sacred Collection or the Cleanse Collection to get you working with energy shifting vibrational scents.
Use the Shift Emotions Packs
This scent and these packs were created for the very work that our coaching helps to facilitate.
You will be supported in your journey and the effects will be bringing you to the next level of your spiritual journey.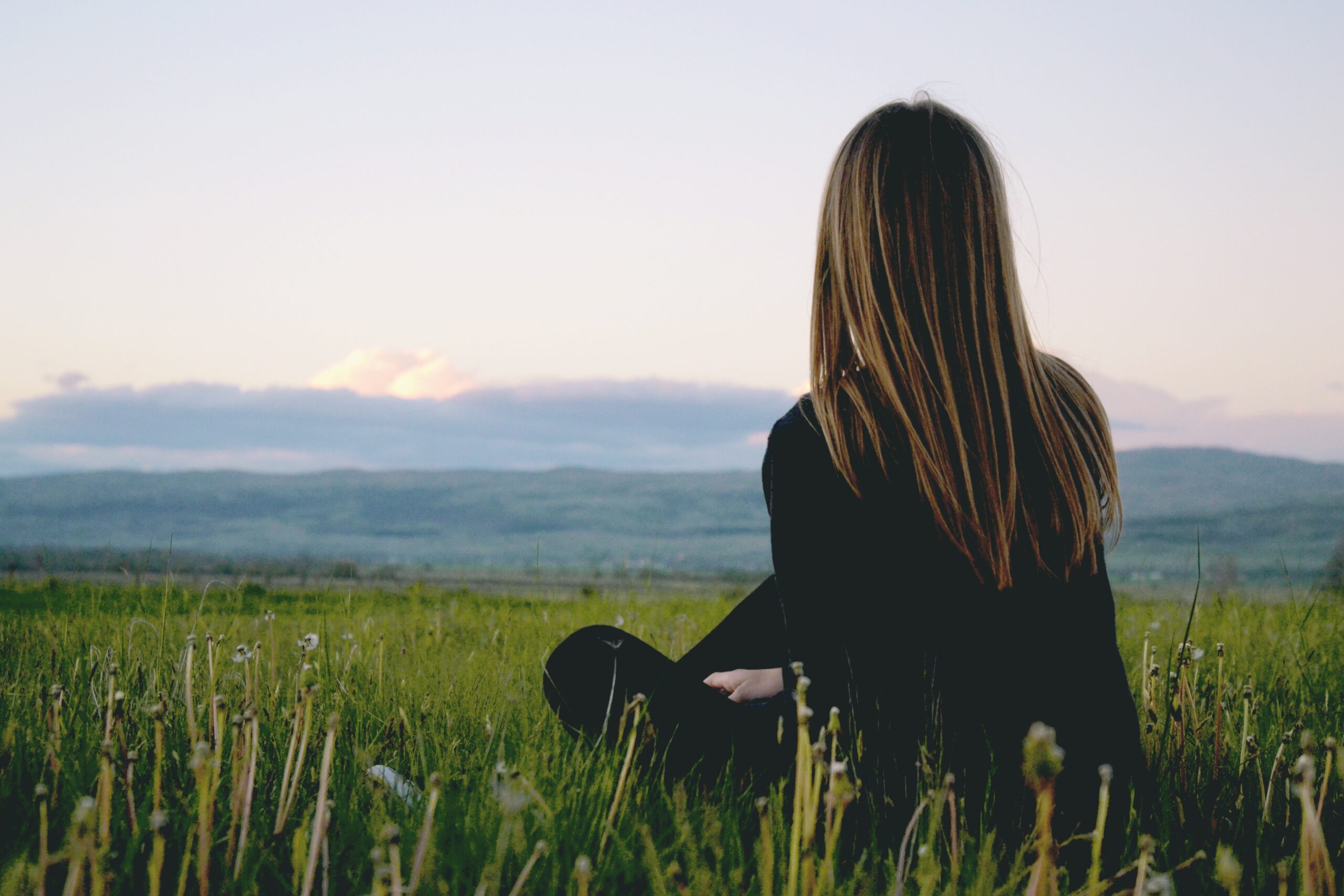 There is so much more to our Candles and Scents.
Find out about the Scents and how they work.