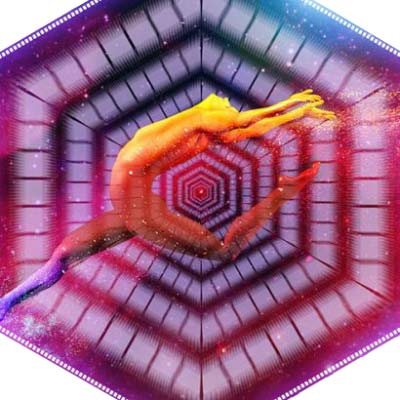 "The Ultimate Ascension Helper"
Welcome to 5D Ascension, this scent assists you to ascend and raise your vibration to 5D and is super helpful with ascension symptoms that you might be experiencing (see listed below).
 
By the way – if you are experiencing even one of these symptoms, make sure you put the Ascension scent on your "must have" list!
Have you been experiencing any of these 5D Ascension Symptoms?
Headaches, migraines – fuzzy head
Spiritual Flu, dizziness
Ears receiving high-vibration sounds
Thymus fluttering, sometimes felt as heart palpitations
Blurry eyes, sore eyes, eye ticks
Waking up between 2.00 and 4.00am, vivid dreams 
Sore muscles and joints, heat rising in the body
Dropping objects, clumsiness
Anxiety, Loss of memory, Inability to sleep
Higher expectations from yourself and others
Relationship strains and changes
A growing need to break free
Career dissatisfaction, a strong desire to find your purpose
Lethargy, wanting to be on your own 
Greater empathy and compassion.
Change of diet
Shifting friendships and rifts can grow within families
Noticing double/triple digit numbers – The SIGNS
Tears flowing – overly emotional
Increased self-awareness of your old patterns
Being hugely creative and inspired
Sinuses running / increased sneezing
Stomach irritation and irregular bowel movements
Lower back issues, upper back pain or itching between the shoulder blades, sore neck and shoulders
Growing in personal power
Bouts of euphoria – followed by feeling low
Guess what?
 You are not alone!  
Many of us have been working through this without even having a conscious understanding of it and each scent page will have valuable information to help guide you through the Ascension Process
Introducing
5D
As
cens

i

on
"The Ultimate Ascension Helper"
This spirit guided scent assists you to ascend and raise your vibration to 5D, excellent for helping with ascension symptoms.
Our Secrets out!
"Be Smart, make your life easier & use the power of scents to help shift the vibrations for you. Why? Because we are using them, and our symptoms are less intense than others around us are experiencing"
Anjie & Susan Camens 
Want to pre-sniff?
If only we could sniff through the internet right?

But we can't, so we've created these sample scent which contains a small sample of the melts in this Scent Sachet.
5D
as

cens

i

on
Why do it on your own?
Let the scents support you now
and get started with a value kit
5D Ascension is the first scent in the 5D Collection. It works with the 5 other scents that help to Balance, Align, Stabilise, Manifest and Transition you into 5D Energy.
This Trial kit contains all the samples so you can decide which speaks to you and which you would like in a bigger product – like in our Create Your Own range.
What others are saying about 5D Ascension
I've found this super handy with the ascension process and burn it when I'm feeling out of whack and when I've found myself knee deep in 3D energy. It helps me to raise back to 5D faster!  Love it!
I love the smell of this scent, it's my favourite of the 5D (along with 2 others). It's gentle, uplifting and a strange sense of feeling at home and at peace.
I love the subtley of the blend. 
If you don't want any kits you can shop via Scent and 'Create your Own'.